Meet Our Team
Meet our gynecologic oncologists and team of cancer specialists at Swedish Medical Center.
Meet Our Providers
View FAQs
Browse our frequently asked questions to learn more about our services and treatment options.
View Our FAQs
---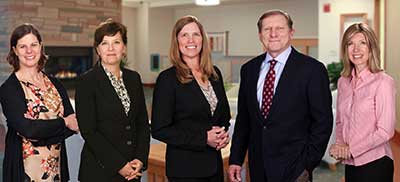 Specialized in Complex Gynecologic Surgery and Cancer Care for Women
Rocky Mountain Gynecologic Oncology is dedicated to rendering the highest quality care and compassion in the study and treatment of women with malignancies involving the reproductive system. This closely involves additional support provided by family and friends, as well as nutrition and fitness blended together for maximum benefit.
Our gynecologic oncologists and team of cancer specialists strive to provide the foundation and education required in properly understanding this disease in pursuit of prevention, detection, treatment and eventual cure.
Leaders in Gynecologic Surgery
Our practice has successfully performed over 2,000 da Vinci® surgeries and together thousands of minimally invasive gynecologic surgeries. We were the first and foremost surgeons in Denver and the Rocky Mountain region performing and teaching the da Vinci® robotic minimally invasive gynecologic surgery for more than a decade.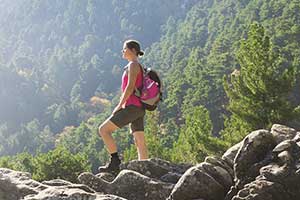 About Rocky Mountain Gynecologic Oncology